Father Jose Maria Castillo
Fr. Jose Maria was born in Tampa, FL .
He graduated from Franciscan University with a Bachelor degree in Theo + Philo; Masters Degree in Theology and Christian Ministry. He is currently studying distance learning with Sacred Heart Seminary - Lic. New Evangelization. Fr Jose Maria joined the religious community: Family of Jesus in Peru. He was ordained in the jungle of Peru (- Puerto Maldonado)7 years ago as a priest.
Ronda Chervin has a Ph.D. in philosophy from Fordham University and an M.A. in Religious Studies from Notre Dame Apostolic Institute. She is a convert to the Catholic faith from a Jewish but atheistic background.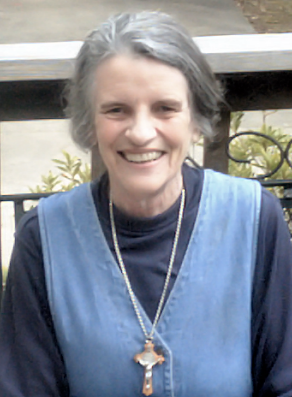 Dr. Ronda has been a professor at Loyola Marymount University, St. John's Seminary of the Los Angeles Archdiocese, Franciscan University of Steubenville, Our Lady of Corpus Christi, and Holy Apostles in Connecticut. Dr. Ronda presents on EWTN and Catholic radio. She is a dedicated widow and grandmother.
More than fifty books of hers have been published by Catholic presses in the area of philosophy and spirituality. Her many books include Quotable Saints, Healing Meditations from the Gospel of St. John, Catholic Realism, Voyage to Insight, Weeping with Jesus, Healing of Rejection and Escaping Anxiety.
Dr. Mary Healy
Dr. Mary Healy is associate professor of Scripture at Sacred Heart Major Seminary in Detroit and senior fellow at the St. Paul Center for Biblical Theology. A graduate of the University of Notre Dame, she earned an MA in theology at Franciscan University of Steubenville and a licentiate at the International Theological Institute in Gaming, Austria. She completed her doctorate in biblical theology at the Pontifical Gregorian University in Rome in 2000. Dr. Healy served for several years as the Coordinator of Mother of God Community, a lay Catholic community in Gaithersburg, Maryland.
Dr. Healy's works include:
The Spiritual Gifts Handbook: Using Your Gifts to Build the Kingdom co-authored with Randy Clark (Chosen Books, 2018),
Hebrews (Catholic Commentary on Sacred Scripture) (Baker Academic, 2016),
Healing: Bringing the Gift of God's Mercy to the World (Our Sunday Visitor, 2015),
Men and Women Are from Eden: A Study Guide to John Paul II's Theology of the Body (Servant Books, 2005), and
The Gospel of Mark (Catholic Commentary on Sacred Scripture) (Baker Academic, 2008).